CORPMIND is on a mission to simplify the process for custom merchandise, custom packaging, and custom promotional products for businesses. Operating since 2016, we're located in Silicon Valley, California, and proud to be part of a world-class innovative community. Our network of international manufacturers puts us in a unique position to deliver high quality branded merchandise at low prices for our clients. We empower your brand to stand out.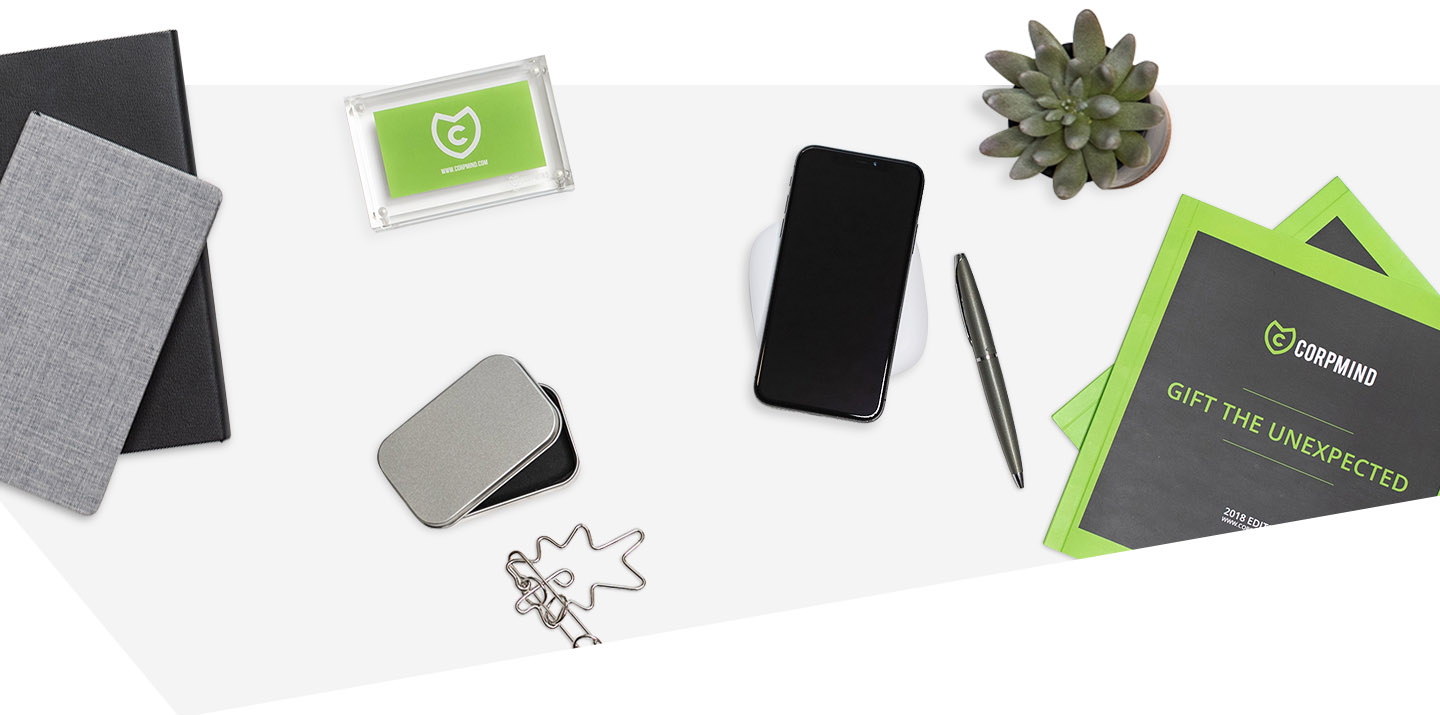 We believe in enabling creative expression and the power of thoughtful branding. With custom manufacturing, your ideas are able to manifest into physical form. But custom merchandise options have typically been limited and expensive. That's why we're dedicated to making custom manufacturing accessible and affordable for any branded products your business needs.
Our corporate clients need custom swag and custom gifts. Our big e-commerce clients need custom brand packaging and custom design manufacturing. So whether you're a corporate marketing guru, or a major retailer, we have the skill and resources to bring your creative brand vision to life.All our clients believe custom products makes the best and most delightful branding impact. If your product is launching, your marketing campaign is deploying, or your event is upcoming, using CORPMIND's resources and solutions will ensure your company's brand makes a lasting impression.
These are PROBLEMS
YOU FACE
Frustration
You are frustrated with limited swag options and refuse to slap logos on predictable promo products.
Dead-ends
You've hit a dead-end with your custom ideas. Your vision seems too complicated to bring to life.
Budget
You think custom manufacturing seems too expensive for your budget.
Brand label with no brand production
You want private-label merchandise, but don't know a private-label manufacturer.
Unboxing experience, inexperience
You're a retailer or e-commerce brand looking for custom packaging.
No overseas resources
You want to improve profit margins and know manufacturing costs less overseas, but don't know where to turn.
This is HOW WE WORK TOGETHER
Six Simple Steps
* MOQ and more info available at FAQ and on product pages.
** Kindly remember we are human, and some exceptions may need to be made.
We promise to always be transparent with any changes.
Ready? Let's talk about what's next.